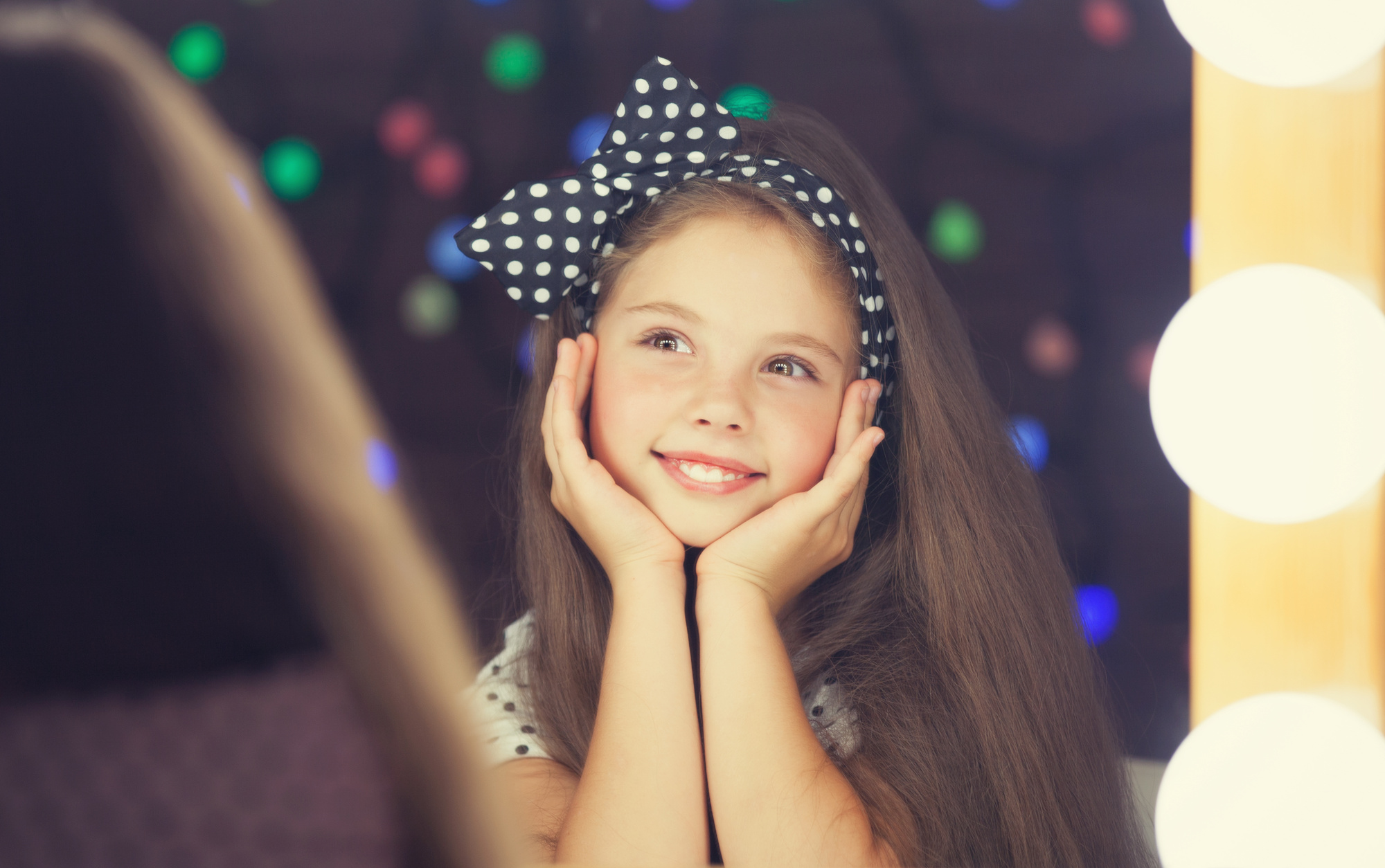 Let's face it: We've all fantasized about what it would be like to be among the most famous kids in the world.
We all wonder about the lives of celebrity kids.
Are they normal? Insanely spoiled? Destined to become celebrities themselves?
For the famous kids on this list, the secret to their success lies in their amazing genes.
Many of them look almost exactly like their famous parents!
Read on to find out which ones resemble the stars the most.
Then, be sure that you pick out your favorite celebrity child, and follow their careers as they climb the ladder of fame.
1. Dannielynn Smith
The daughter of the late Anna Nicole Smith and Larry Birkhead has an almost uncanny resemblance to her mother, the stunning model and reality television show superstar.
In fact, she's even starred in her own ad campaign for Guess Jeans, the company that made her mother so famous.
Additionally, she and her photographer make it a point to attend the Kentucky Derby every year, an event that her mother especially loved.
Dannielynn, named after Anna Nicole's late son, Daniel, is now eleven years old.
Though her father has vowed to give her a low-key lifestyle, we still can't wait to see what one of our favorite famous kids gets up to next.
2. Honey Hollman
Though her last name may be Hollman, she's actually the daughter of Jack Nicholson.
Honey is the result of a 1980's affair that the celebrated actor had with a Danish supermodel named Winnie Hollman.
Recent photos of Honey Hollman stepping out with her father show just how much children of celebrities can end up looking like their parents. The two love to go to — what else? — basketball games.
After all, Jack Nicholson is just as well known for his womanizing ways as he is for his love of the game of basketball.
3. North West
North West, the famous daughter of Kim Kardashian and Kanye West, looks almost exactly like the Life of Pablo rapper.
Though of course, the two resemble each other physically, the real similarity is best seen in the expressions they make!
North can perfectly imitate her father's trademark scowl at the paparazzi, and, like her father, she's even been known to throw a few words back at them!
North recently got ahold of a Kanye West lookalike doll, and we couldn't help but wonder if North saw just as much of herself in her dad's looks as we do!
4. Ava Phillipe
The resemblance between Ava Phillipe and Reese Witherspoon is one of the most talked about celebrity gossip topics of the moment.
In fact, many people have confused Ava for the way her mother looked when playing iconic roles like Elle Woods in Legally Blonde.
Maybe they'll end up calling in Ava to star in the sequel?
We love Ava Phillipe because, especially when compared to other celebrity children, she seems hardworking and down-to-earth.
That's likely due in no small part to mom Reese's Southern upbringing!
Though she and father of Ava Ryan Phillipe have since divorced, the family remains an incredibly close one.
5. Brooklyn Beckham
As the oldest child of the famous British Beckhams, it's not hard to see the striking resemblance of Brooklyn Beckham to two of the most famous people on the planet.
In fact, Brooklyn is now trying his hand at the modeling world, starring in campaigns for some of the biggest designers out there, including Burberry.
With parents like soccer superstar David Beckham and Spice Girl turned fashion designer Victoria Beckham, we don't think that Brooklyn will have too tough of a time dominating the runways.
6. Kate Hudson
Yes, the superstar is famous in her own right for films like "How to Lose a Guy in Ten Days."
But did you know that Kate Hudson, in addition to being a phenomenal actress, is also one of those famous kids that look like their parents?
Believe it or not, Kate is actually the daughter of another famous actress, the legendary Goldie Hawn.
And once you see the two side by side, it's not hard to make out the fact that they're mother and daughter.
Of course, mom isn't the only famous parent. Her dad is Kurt Russel.
So, we think that it's certainly safe to say that acting is in Kate Hudson's blood!
7. Liv Tyler
Last but not least on our list of celebrities and their children who look just like them?
Liv Tyler is the daughter of the famous Aerosmith guitarist, Steven Tyler.
They both share the same trademark of their long, luscious flowing brown hair!
Though Liv caught the acting bug much more so than the singing bug, the father and daughter are still incredibly close.
The one thing that helps when you need to tell them apart?
Liv's fashion sense is much more toned down than that of her father's, who has a serious penchant for sequins and colors.
Which of These Celebrity Kids Is Your Favorite?
We know that you're seriously jealous of the awesome genes that these celebrity kids have.
Of course, in addition to their good looks, they also have something even more important: the right connections.
So, which ones will go on to become celebrities in their own rights (if they're not already?)
Only time will tell.
And don't worry — we'll be here to make sure you're always up-to-date on all the latest celebrity news and gossip.
Be sure to check out our website for awesome movie news, and even grab a few desktop wallpapers in the process.