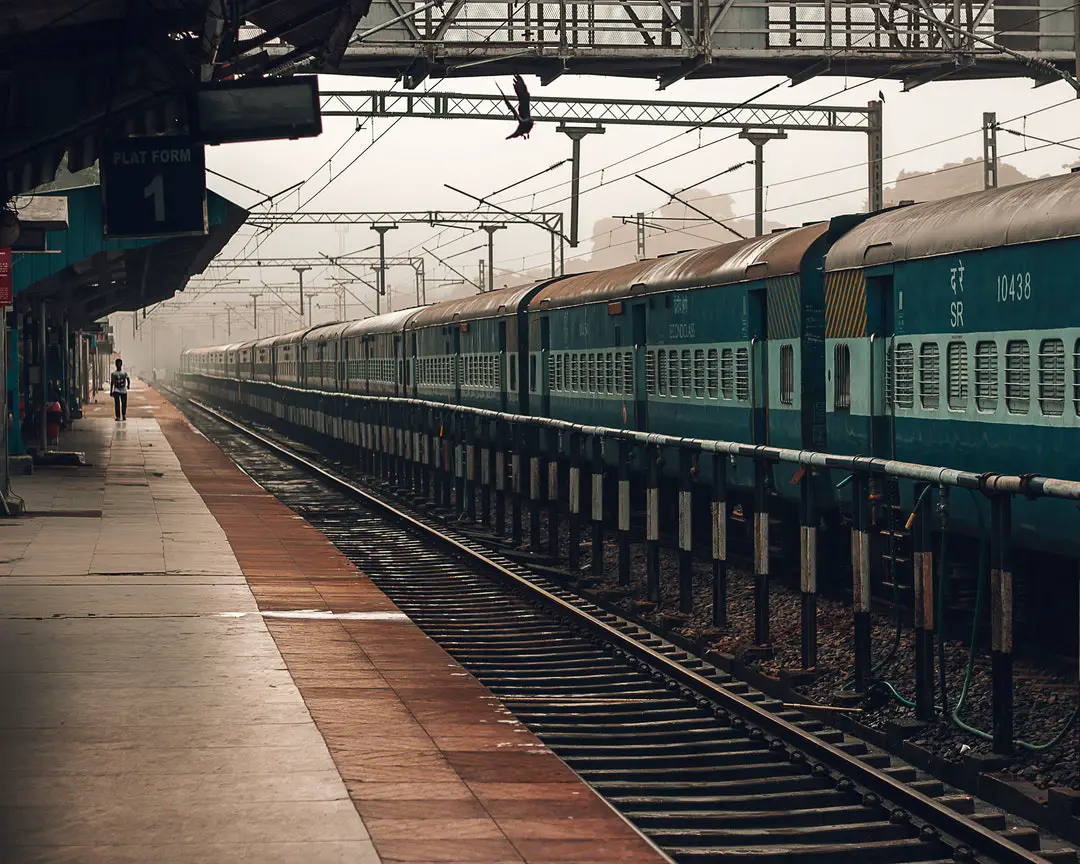 When it comes to films, there's nothing more fun and thrilling than a good train travel story. From films like Girl on the Train to Murder on the Orient Experience, there are so many amazing movies about trains for train aficionados.
That's why we're outlining the top 5 movies about trains, so you can expand your movie collection to include some of the greatest train movies of all time.
Top 5 Movies About Trains
Looking for the ultimate movies about locomotives? Here are 5 iconic films that take place on trains.
Murder on the Orient Express
Released in 2017, this film based on the classic novel by Agatha Christie focuses on a murder that occurs on a locomotive train like the 4MT.
With an incredible cast including A-list actors like Penelope Cruz, Willem Dafoe, Kenneth Branagh, and Judi Dench, this murder-mystery is addictive. You'll sit with baited breath as you watch this train careen into mystery and murder, as the characters attempt to uncover who committed this atrocious crime.
Darjeeling Limited
From the visionary director of Grand Budapest Hotel, Fantastic Mr. Fox, and The Royal Tenenbaums, Darjeeling Limited tells the story of three brothers who reunite for a train trip across India.
Wes Anderson's films are known for their unique cinematography, recurring cast members like Bill Murray, Owen Wilson, and Jason Schwartzman, and unique storylines often centered on family. This train trip film is a great pick for anyone with an interest in indie films and Wes Anderson.
Snowpiercer
Looking for a darker film? Then you should check out Snowpiercer! Set in the future, this post-apocalyptic film centers on a group of survivors who spend their days aboard the Snowpiercer, a luxury train navigating this new world. Rotten Tomatoes awarded this film with a 94% rating, citing it's "an audaciously ambitious action spectacular."
This film also stars fantastic actors like Tilda Swinton, Chris Evans, and Octavia Spencer.
Girl on the Train
Are you a fan of Gone Girl and other tense thrillers? If so, then Girl on the Train is certainly worth your time! Based on the best-selling 2015 book by Paula Hawkins, Girl on the Train tells the story of Rachel, a depressed alcoholic who witnesses a crime while she's aboard her morning train. Secrets start to spill, and Rachel finds herself entangled in a missing person investigation, that has fatal consequences for multiple parties involved.
This film is scary, engrossing, and thought-provoking. It also features Emily Blunt in an award-worthy performance.
Polar Express
If you're looking for a family-friendly film about trains, you absolutely need to watch the Polar Express. Adapted from the beloved 1985 children's book, The Polar Express is a magical adventure film about a boy who takes an enchanted train all the way to the North Pole. Written, produced, and directed by Robert Zemeckis, this live-action motion capture animation film is visually stunning, and as captivating as its source material.
Final Thoughts on Films About Trains
With so many great films about trains, it's impossible not to be "all aboard" with this film genre. This list of five films barely scratches the surface of great movies about trains, but they're a great place to start your binge viewing.
Have you seen any of the films on this list? Looking for other movie suggestions? Check out our fantastic recommendations!